Property Features
ALL YOU CAN EAT
Student Accommodation near the Sydney CBD
At Scape Darling House, all meals are included from Scape Eats, our new dining experience. Our culturally diverse team of world-class chefs ensure students enjoy a wide variety of meals prepared fresh every day.
View our sample menu here.
Rooms
FOOD FOR THOUGHT
Choose from either a private studio apartment or a two-bedroom studio apartment, with an all-inclusive meal offering at The Eatery. You will have access to study rooms, TV lounges and study zones as well as full access to Scape Darling House's social spaces and the rooftop terrace with BBQ.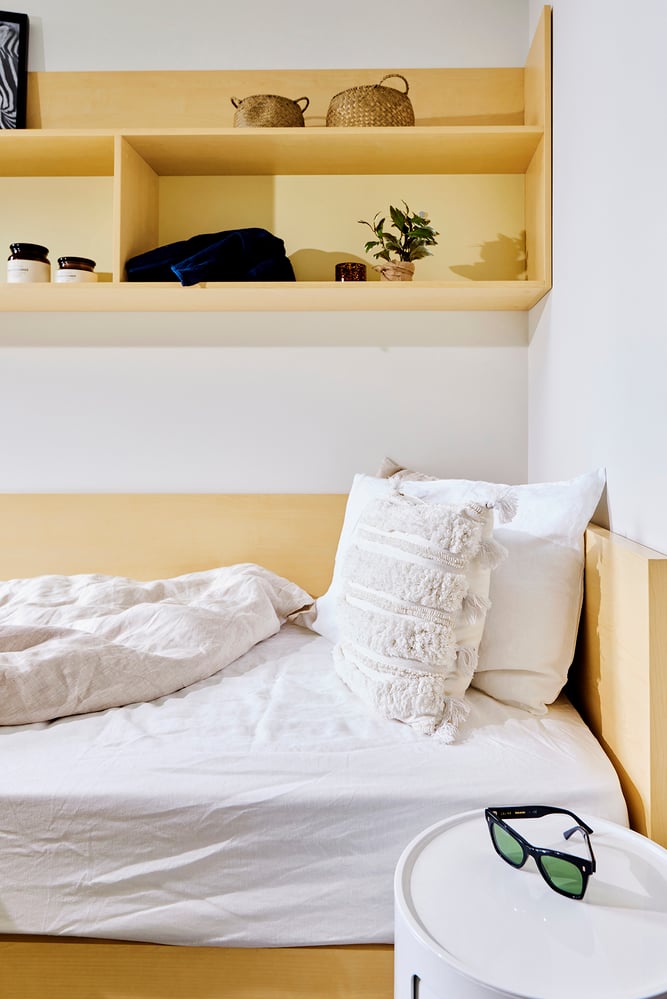 Choose from either a private studio apartment or a two-bedroom studio apartment, with an all-inclusive meal offering at The Eatery. You will have access to study rooms, TV lounges and study zones as well as full access to Scape Darling House's social spaces and the rooftop terrace with BBQ.
What's Included
We've got you covered
Live your best student lifestyle at Scape with 24/7 support, top-notch security, convenient all-inclusive billing, plus an exciting calendar bursting with social events, mentorship programs and internship opportunities.
All-inclusive food offering
Take advantage of our all-inclusive flexible food offering. Enjoy chef prepared meals for breakfast, lunch and dinner all served at the onsite Scape Eats eatery.
24/7 Security
Our specialist trained staff are here for you around the clock, so you feel safer, calmer and more at home.
All Utilities Included
Bills? Who needs bills while studying? To help take life admin out of the equation, we offer an all-inclusive package.
Events program
From famous illusionists to llamas & lattes to road trip adventures, we'll curate a lifestyle that will allow you to shine.
Sonder Safety App
Enjoy peace of mind with 24/7 access to support services via our ScapexSonder Safety App
Lightning fast WIFI
Enjoy unlimited hi-speed Wi-Fi to power all your devices, so you can study, surf, stream and game at the speed of fun.
What's Around
WHAT'S AROUND DARLING HOUSE
Scape Darling House is an extension of our Darling Square property, located just moments from the Sydney's famous harbour precinct Darling Square. Museums, endless restaurant and café options and Paddy's Markets are nearby. You'll feel like a Sydney local in no time.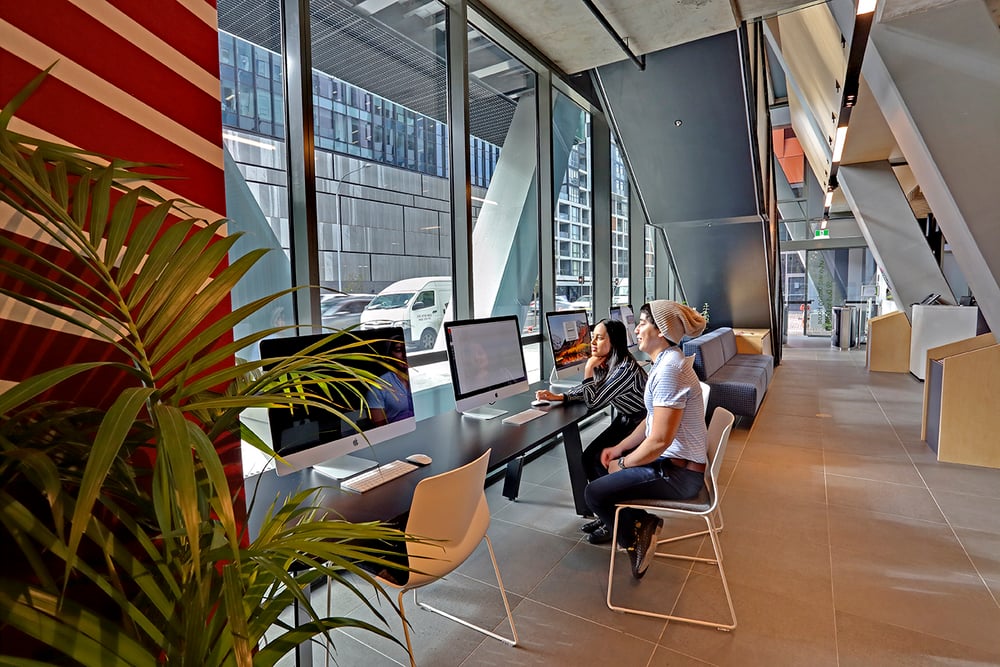 Scape Darling House is an extension of our Darling Square property, located just moments from the Sydney's famous harbour precinct Darling Square. Museums, endless restaurant and café options and Paddy's Markets are nearby. You'll feel like a Sydney local in no time.
Explore the Area around Scape Darling House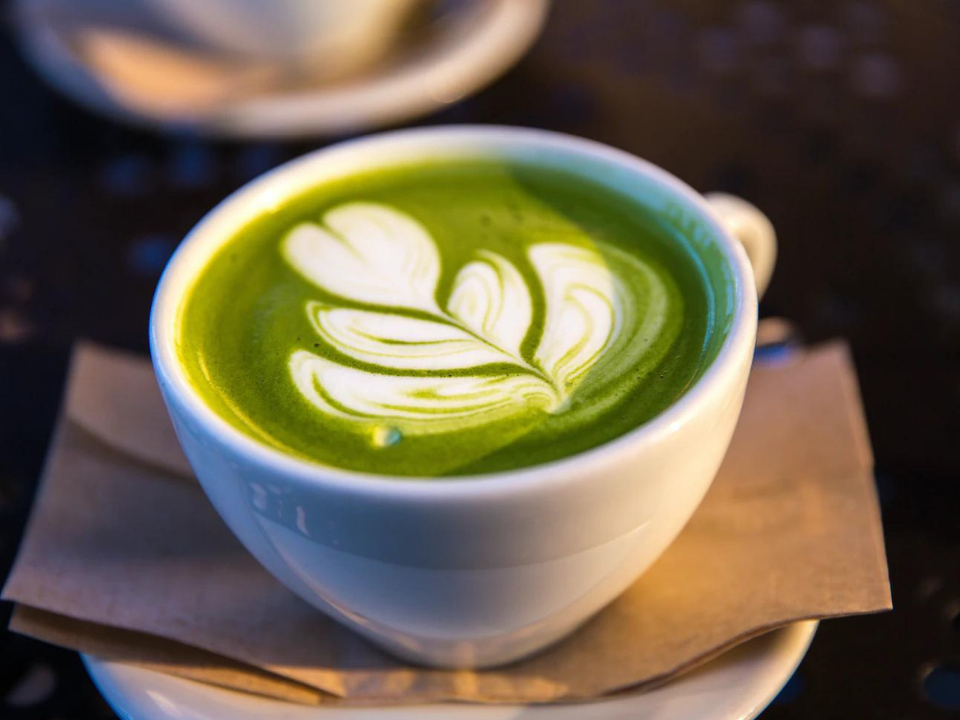 Matcha-Ya
NW.05, 10 Steam Mill La, Haymarket NSW 2000
Matcha-Ya- Your Favourite Authentic Japanese Cafe & Bar in Sydney.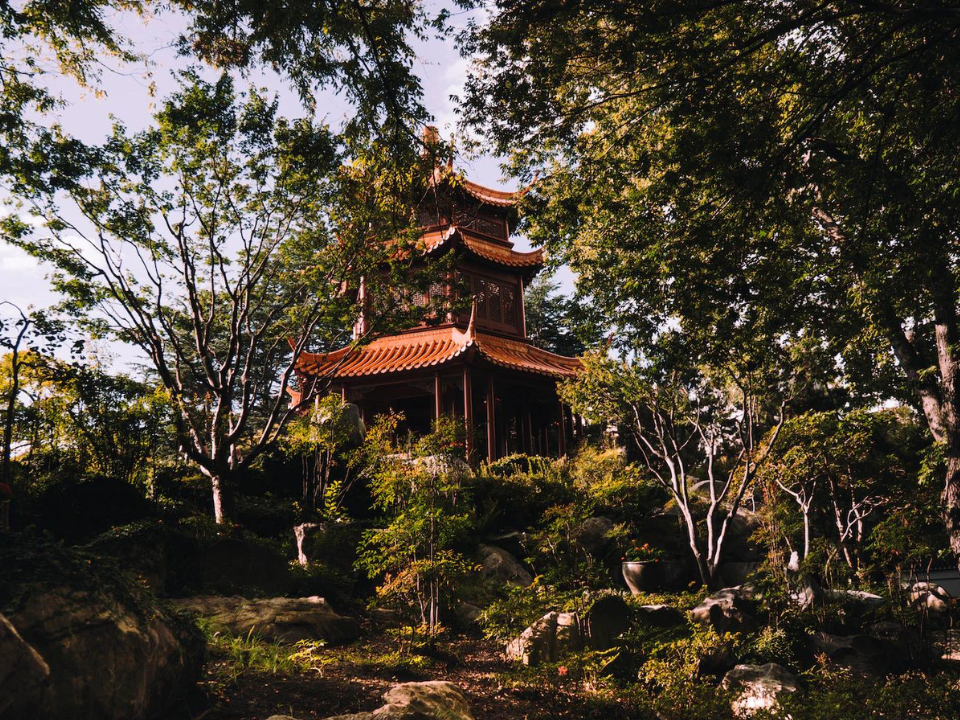 Chinese Garden of Friendship
Pier Street, Cnr Harbour St, Darling Harbour NSW 2000
Garden in Sydney, New South Wales.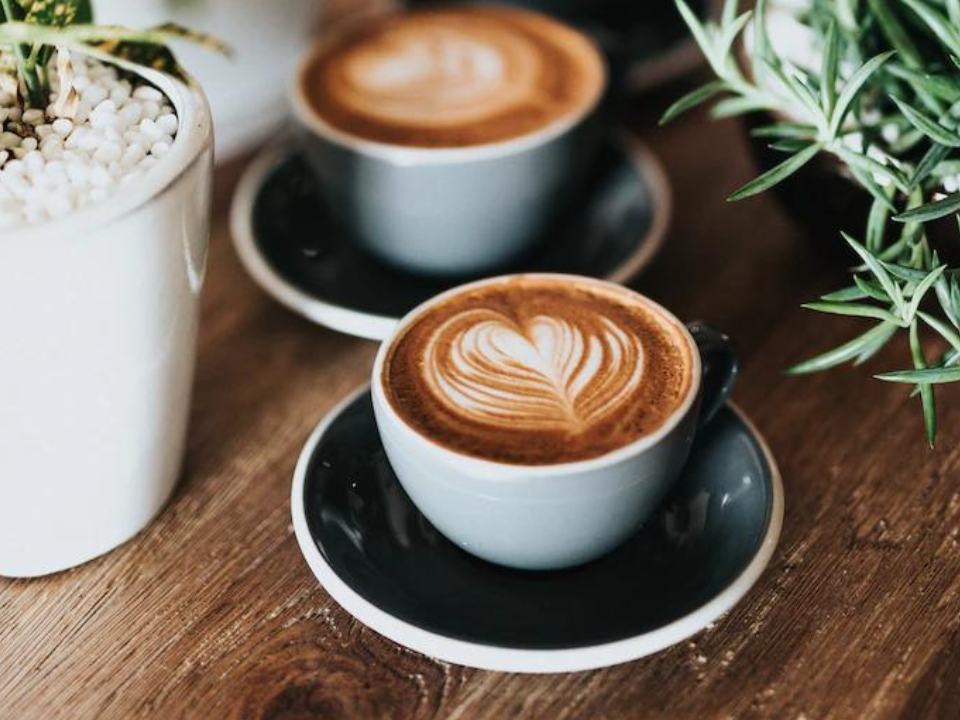 Knight's Coffee & Tea Co
Shop 5/827–839 George St, Haymarket NSW 2007
Knights Coffee & Tea Co is a coffeehouse in New South Wales.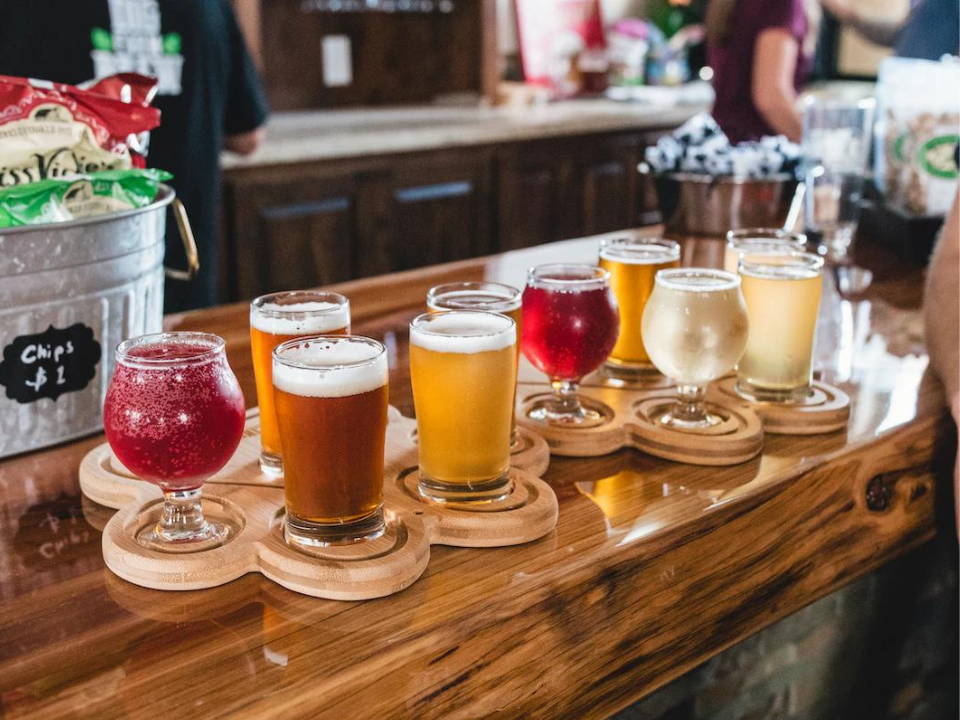 Batch Brewing Co
1 Little Pier St, Haymarket NSW 2000
Batch Brewing Co is an Inner West based, Australian craft brewery with a focus on unique, handcrafted, small batch beers with deep connection to our community.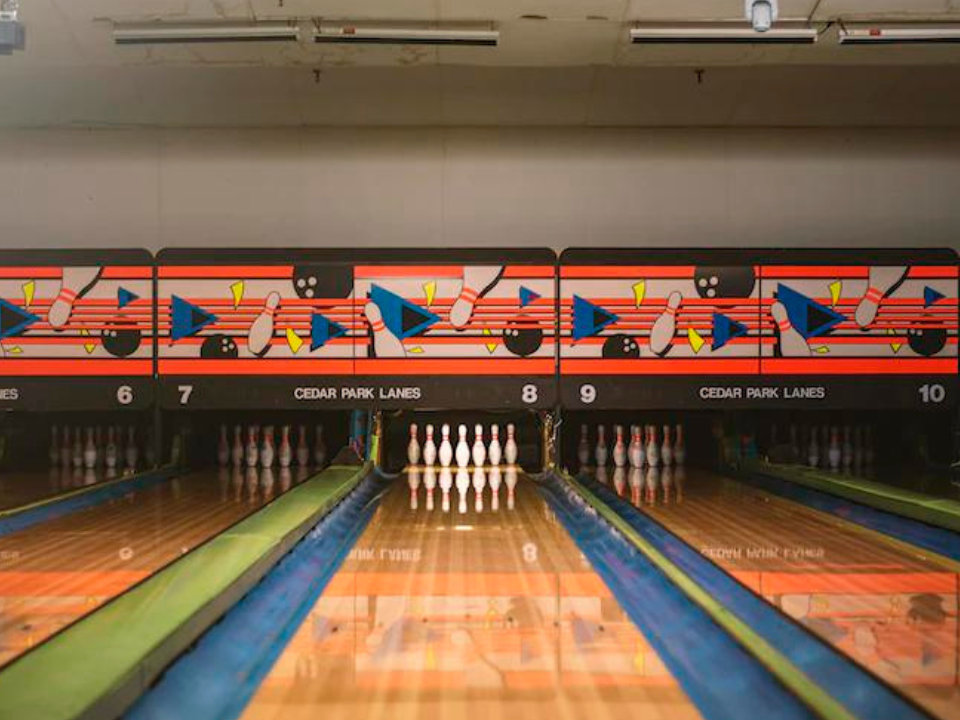 Kingpin Harbourside
Harbourside Shopping Centre, 2-10 Darling Dr, Sydney NSW 2000
Sitting pretty in one of Sydney's hottest waterfront locations, Kingpin Darling Harbour is the perfect place where you call the shots on how you want your evening to roll. With all 20 bowling lanes decked out with Bes-X bowling technology, you'll be bowling for bullseyes with Bowling Hood Battle of the Lanes.
Everything you need to know
Scape Darling House FAQs
What's included at Scape Darling House?
All your utilities including electricity, water and heating, plus unlimited broadband internet are included with your rent. There are no additional bills to worry about. You'll also enjoy access to our onsite Scape Eats eatery and open pantry as well as our common spaces. Plus, a packed calendar bursting with exclusive events, mentorship programs, and internship opportunities where you can experience other cultures and make friends at the same time.
Do I need to be a student to live at Scape Darling House?
Yes, Scape's student accommodation is purpose built for students and a confirmation of enrolment is required to secure your room.
What is Scape Eats?
Our onsite Scape Eats eateries bring an array of meals from across the globe prepared on site by experienced chefs in our designated Scape Eats kitchens.
Start your day right with a delicious breakfast and if you are around for lunch, you'll get a beautiful hot meal then too. When dinner time rolls around, you'll be served another delicious hot meal prepared by our resident Scape Eats Chef or have the opportunity to pick up ingredients from the Scape Eats pantry. The menu changes weekly and features a variety dishes from across the globe to suit all taste buds, including 7-8 hot options and a salad bar and dessert bar.
The meal times at Darling House Eatery are:
Breakfast: 7:00am – 10:30am
Lunch: 11:30am – 2:00pm
Dinner: 5:30pm – 8:30pm
Food needs to be consumed onsite and cannot be packed and taken outside of the property due to food safety and hygiene reasons.
Can I take a look around?
We would love you to! We offer both in-person and virtual tours of all Scape properties. Book a tour today!
How close is Scape Darling House to university?
Scape Darling House is conveniently located near a range of universities and campuses in Sydney and easily accessible by public transport so you can easily get to class without having to worry about traffic or parking.
University of Technology Sydney (UTS) is just a 3-minute walk to the Haymarket campus, a 12-minute walk to the central building, or a 5-minute walk to the UTS Business School
The University of Sydney is a 10-minute bus ride plus a 12-minute walk
For those attending Taylors College, the campus is accessible by a 3-minute trip on the light rail plus a 10-minute bus ride
The Univeristy of New South Wales (UNSW) is easily accessible by the light rail. It's an 8-minute walk to the Chinatown stop and a 17-minute journey to the UNSW Anzac Parade stop.
It's a quick 7-minute walk for those who are studying at TAFE Ultimo
Where's the nearest public transport to Scape Darling House?
Scape Darling House is a great place to live if you want to be close public transport in Sydney.
There are a few light rail stops nearby just a 2-7 minute walk away. The light rail runs frequently to several parts of the city, making it easy to get to class, work, or explore the city. It's a short 2-minute walk to the Exhibition Centre or Paddy's Market stops which are both on the L1 line and can take you to Central Station in one direction or to the inner west, through Pyrmont and Glebe. A 7-minute walk will get you to the Chinatown stop on the L2/L3 line which can take you through the CBD to Circular Quay in one direction, or to Surry Hills, UNSW and Randwick in the other!
You can either take the light rail or a 13-minute walk to Central Station, which is Sydney's largest train station with lines that can take you all over Sydney and beyond. It is easy access to other train stations in the CBD, as well as places like Bondi Junction, the North Shore or even the Blue Mountains. You can view the full Sydney rail network map here.
The closest bus stop within walking distance of Scape Darling House is 4-minute away and will take you to the 501 route which travels through Pyrmont, Drummoyne and out to Parramatta. A 9-minute walk will get you to a stop on the 438 or 412 lines taking you through the CBD to Martin Place.
What shops are close to Scape Darling House?
If you're looking for a big-name store or a local gem, you're sure to find it all within a short walk or light rail ride of Scape Darling House.
A one-stop shop for all your shopping, dining, and entertainment needs, Broadway Shopping Centre is a 15-minute walk away and is home to 150 stores. It also has several restaurants, large food court, as well as a Hoyts cinema complex.
Westfield Sydney is an upscale shopping centre in the heart of the CBD. It is an 18-minute walk from Scape Darling House or 13 minutes on the light rail. You will find over 280 stores, including fashion, homewares, specialty boutiques and large department stores like Myer and David Jones.
You are also on the doorstep of Haymarket, Darling Harbour and Chinatown which all boast a wide range of restaurants, bars and shops.
How often do I pay my rent?
The easiest way to pay your rent is through our fortnightly direct debit system. We also have full upfront payment options. If you wish to pay the full rent amount in one lump sum, you can do this with a credit or debit card at Reception or by bank transfer. International transfers or credit card payments may result in a surcharge from your bank.
What is a Bond? And how do I pay it?
The bond is a security deposit registered with the appropriate state-based authority and covers any damage you may cause to the room. Don't worry, this excludes normal wear and tear. You will receive an email 10 days before your contract start date asking you to pay a security deposit through the Resident Portal.
It is refundable at the end of your stay with us if there are no damages, your room is left clean and there is no outstanding rent. You will receive an email when your bond is ready to be returned. Release of your bond from the state-based authority will either be transferred into an Australian bank account of your choice which is the preferred method, or you can arrange for a cheque to be sent to you.
When do I sign my contract?
Would you like an express check-in? If you complete your pre-arrival process before arrival your check-in will only take 10 minutes. If you haven't completed your pre-arrival process, your check-in could take up to 30 minutes.
What do I need to do to complete an express check in?
Your contract will be available 8 weeks prior to your contract start date via our Resident Portal. Once logged in to the portal, you will be able to review and sign your contract prior to arriving at Scape. Make sure to give yourself enough time to read the contract carefully before signing. Once completed, we'll send you a copy of the final signed contract via email for your records.
You'll also need to upload your Confirmation of Enrolment and Photo ID, plus complete your emergency contact and rent payment information.
Do I need to bring my own bedspread, quilt and pillow?
Yes. However, to make life easier, these items may be purchased on our website when booking your room, or via our Resident Portal, and can be ready for you on check-in. They can also be purchased from Reception, subject to availability. Get settled early and purchase your bedding pack to guarantee availability.
How do I buy linen and kitchen supplies in advance?
You can log in to our Resident Portal to buy kitchen and bedding before arriving at Scape. Alternatively, you can email the property directly.
Does Scape Darling House have an airport transfer service?
Yes! To arrange a pick-up service from the airport directly to Scape Darling House, please visit our Airport Transfer page and complete the form at least 72 hours before your scheduled arrival at the airport. Contact your Scape location for pricing.
Alternatively, all major Australian airports have taxi ranks and dedicated pick-up areas for ridesharing services including Didi and Uber that will take you to any of our buildings. There are also public transport options available. Please refer to the following website to plan your trip in advance – https://www.sydneyairport.com.au/parking-and-transport/departing/international/transport-options-international
What time is check-in at Scape Darling House?
Scape Darling House will welcome you at any time of day or night.  To assist with a smooth arrival, we ask residents who plan to arrive outside normal business hours (9.00 to 18.00) to inform us by email at least 72 hours in advance. This way we can make sure a Scape team member is available to greet you.
If you arrive outside of normal business hours, you'll find contact information at the entrance of the building. Your calls will be answered by a friendly team member who will help you check-in.
What goes on in the communal spaces?
Scape Darling House features a range of communal spaces available to all residents where you can rest and relax or socialise with friends. These include the Scape Eats onsite eatery and open pantry, music room, massive communal kitchen, rooftop terrace with BBQ, private cinema and 24/7 gym. We'll host resident events in these spaces from time to time, but they can also be booked in advance if you'd like them all to yourself!
Can friends visit?
Of course! This is your home. If you would like to have a guest stay overnight, that is fine too, but you'll need to be over 18. Unfortunately, overnight guests aren't permitted in twin rooms, shared apartments or Under 18 rooms. There are also a few rules around guests in the property which staff would be happy to brief you on. You will need to register your guest at Reception, so we know who is in the building for security reasons.