How To Choose A Laptop For University
These days it's nigh impossible to get anything done without some kind of digital device, especially if you're a uni student who is required to do their work online all the time. Seeing as how being online is the norm these days, you might as well do it in the best way possible without breaking the bank.
And that's where we come in. There are several laptops on the market these days, but here's the big question: Which one of these laptops is best suited for a uni student?
So without further ado, we're going to dive into what kind of laptop you should be looking at and what options are out there.
What kind of laptop do you need?
Now this is the all important, million dollar question: what kind of laptop should I get that's best suited for my needs?
It's a simple but important question that doesn't have a straightforward answer because there are several factors to consider when looking for a laptop, such as:
Battery life
Cost
Amount of features and extras
Graphical power
Build quality
Speaking in general terms, the type of course you're enrolled in also plays a part in the type of laptop to get. A film, graphic design or IT student will need far more powerful laptops to do their work compared to journalism or law students. This in turn will affect the cost of a laptop.
So, to sum up how to choose a laptop that's best suited for your needs, you want a laptop that has enough power to handle apps and tasks like programming, software, and document creation, has enough battery power to last the whole day so you won't have to park yourself next to a power socket, and should be affordable for those with a student budget.
Okay, so what are the best laptops to get?
After going through a heap of laptops that have been released in the last year or so, we've managed to cobble together something of a recommendations list on the best laptops for students. So without further ado, here are the best bang-for-your-buck devices for students that strike the right balance between the demands of your studies and your bank account.
1. Apple MacBook Air (M1, 2020)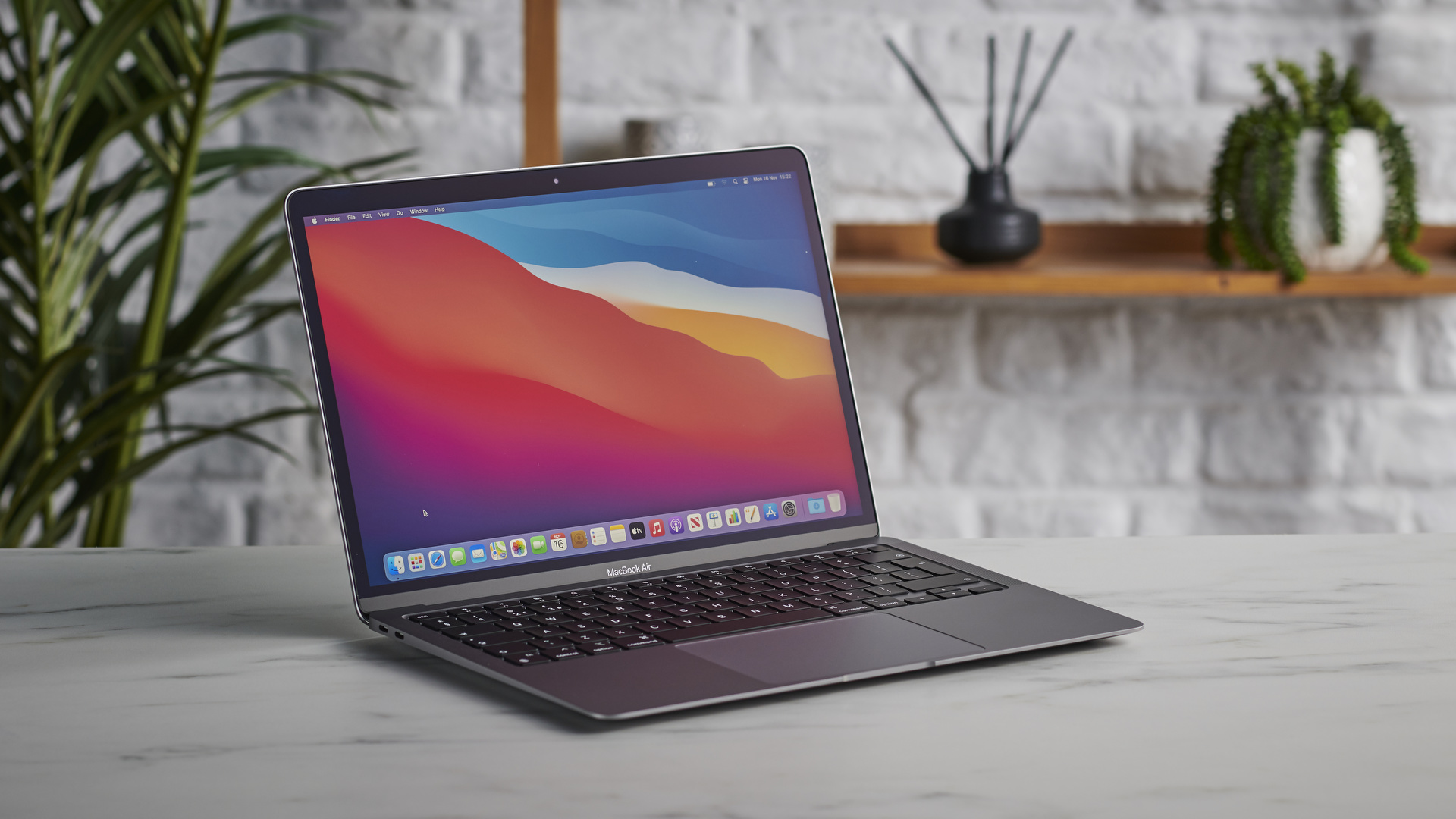 Fast, nimble, not too heavy, looks good on the eye, and packs a good punch in terms of power, Apple have built a winning student laptop that does whatever you need it to without breaking the bank too much.
Specifications:
CPU: Apple M1 chip with 8‑core CPU
Graphics: Integrated 7-core – 8-core GPU
RAM: 8GB – 16GB unified memory
Screen: 13.3-inch 2560 x 1600 Retina display
Storage: 256GB – 2TB SSD
Cost: AUD$1,499
Pros:
Lots of power, which means it's fast and responsive
Great battery life
Quiet as a mouse
Cons:
Keyboard quality could be better
No touch bar
2. Dell XPS 13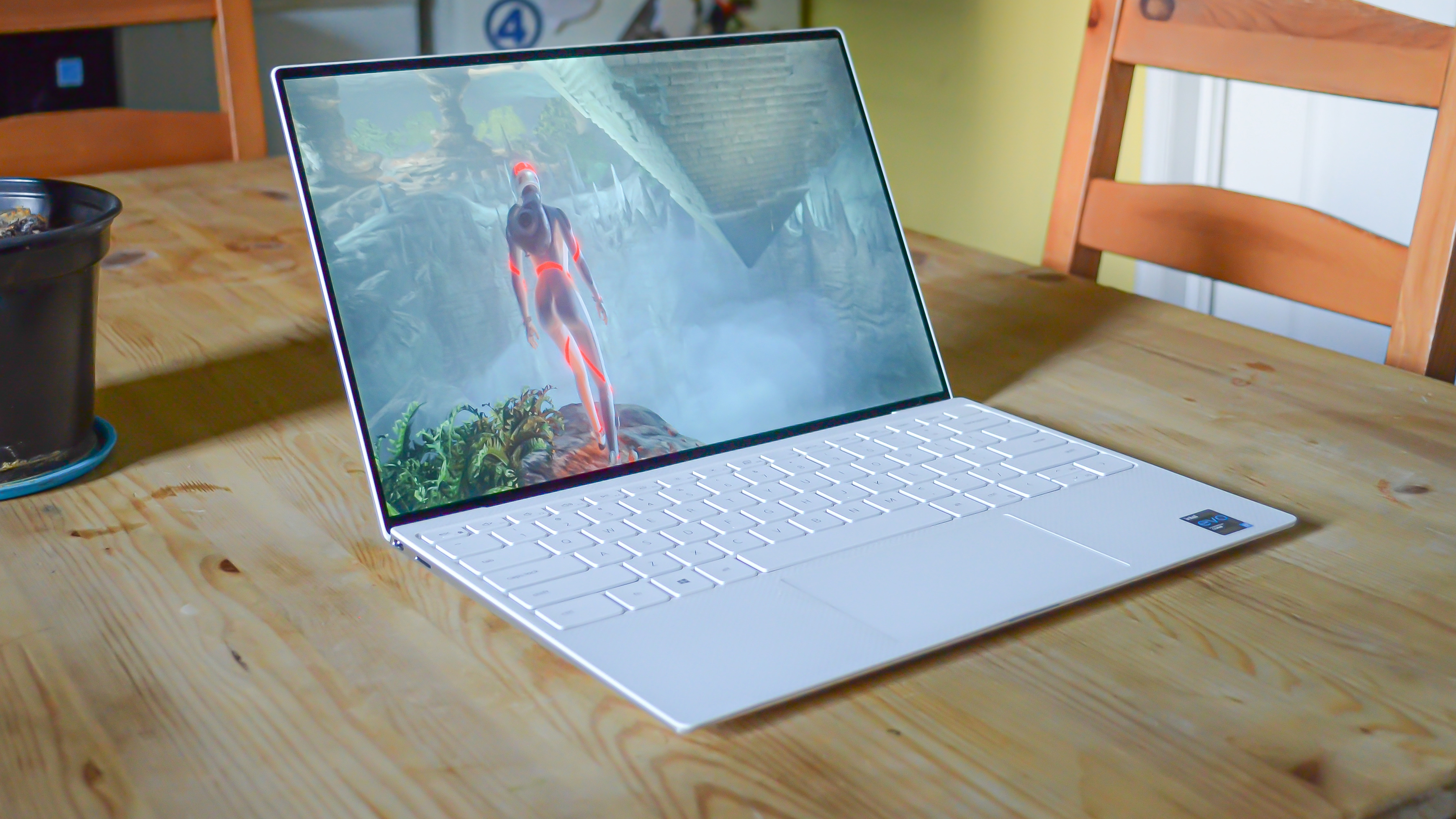 One of the most powerful and gorgeous laptops out there at the moment, the Dell XPS 13 has a lot going for it beneath its beautiful exterior. With a lot of processing and graphical power under the hood, it's the ideal laptop for students who need the extra oomph to complete their work.
Specifications:
CPU: 11th generation Intel Core i5 – i7
Graphics: Intel Iris Xe
RAM: 8GB – 32GB
Screen: 13.4-inch FHD (1,920 x 1,080) – 4K (3840 x 2160)
Storage: 512GB – 1TB SSD
Cost: AUD$1,759 – $2,999
Pros:
Powerful CPU and GPU
Great battery life
Beautiful design and build quality
Cons:
3. Microsoft Surface Laptop Go
Portable, beautiful, lightweight, and packing a surprising amount of power, the Microsoft Surface Laptop Go is a mid-ranged laptop that's not only well priced but also incredibly versatile.
Specifications:
CPU: 10th-generation Intel Core i5-1035G1
Graphics: Intel UHD Graphics
RAM: 4 – 8GB unified memory
Screen: 12.45-inch (1,536 x 1,024; touch)
Storage: 64 – 256GB SSD
Cost: AUD$999 – $1,549
Pros:
Great bang-for-your-buck in terms of value
Light and very portable
Looks great
Cons:
Entry model is a bit low on RAM and storage
4. Microsoft Surface Laptop 3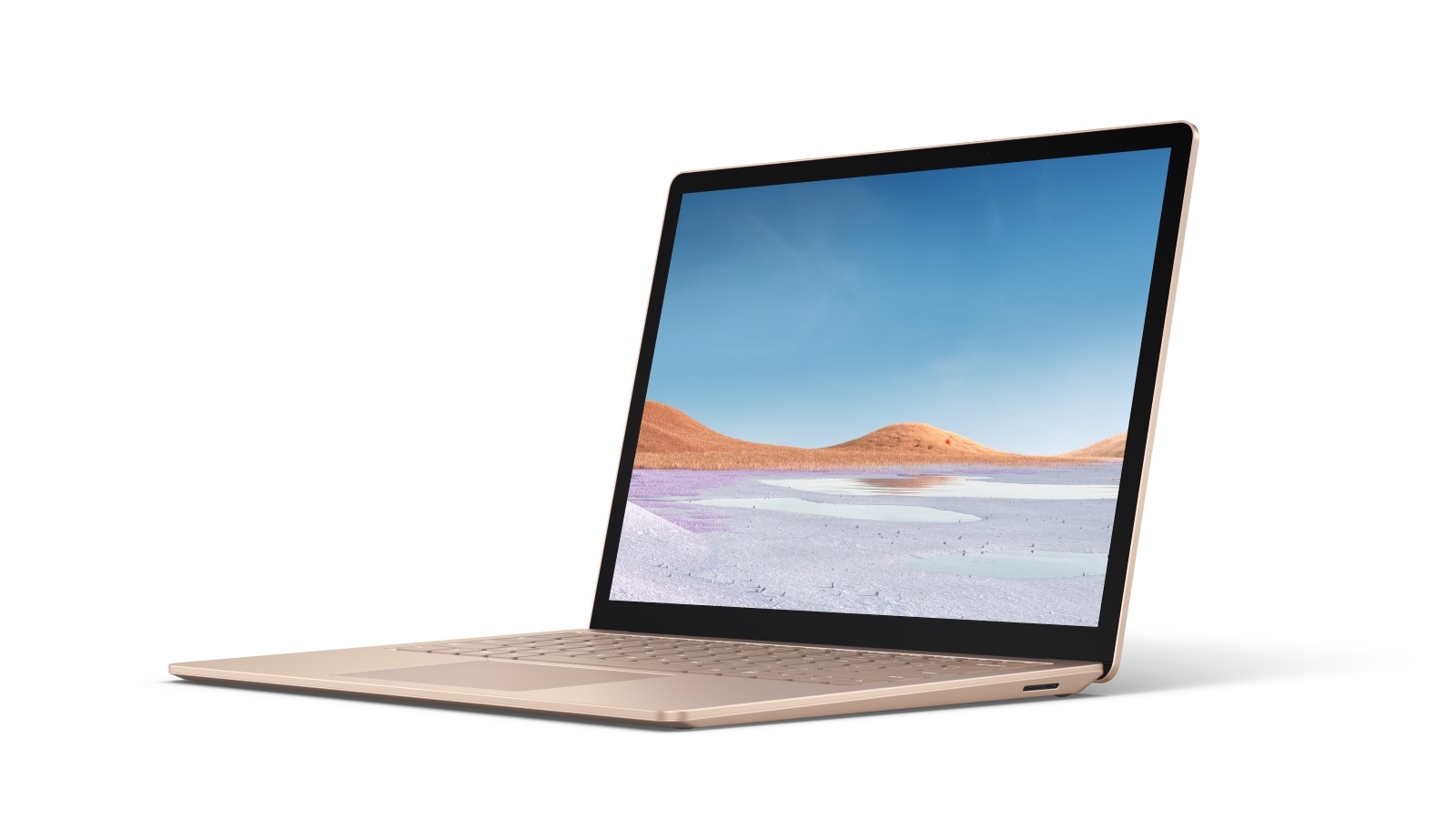 Building on some solid foundations, Microsoft's latest Surface Laptop 3 model is better in almost every way compared to its predecessors. A very good laptop choice for students.
Specifications:
CPU: Intel Core i5 – i7 / AMD Ryzen 5 / AMD Ryzen 7
Graphics: Intel Iris Plus Graphics / AMD Radeon Vega 9 / AMD Radeon RX Vega 11
RAM: 8GB – 16GB
Screen: 13.5-inch PixelSense (2,256 x 1,504) / 15-inch PixelSense (2,496 x 1,664)
Storage: 128GB, 256GB, 512GB or 1TB SSD
Cost: AUD$1,299 – $2,639
Pros:
Display is stunning
Lightweight and portable
Aluminium design is fantastic
Great battery life
Choice of Intel or AMD CPU is welcome
Cons:
Can get quite expensive if you want a model with more storage
5. Dell XPS 15
Think of this as the bigger, more powerful brother of the Dell XPS 13. Packing some staggering processing and graphical powering into a styling design, the XPS 15 is a laptop powerhouse for students who need the extra oomph.
Specifications:
CPU: 10th Gen Intel Core i5 – i7
Graphics: Intel UHD Graphics – NVIDIA GeForce GTX 1650 Ti
RAM: 8GB – 64GB
Screen: 15.6″ FHD+ (1920 x 1200) InfinityEdge Non-Touch Anti-Glare 500-Nit – 15.6″ UHD+ (3840 x 2400) InfinityEdge Touch Anti-Reflective 500-Nit Display
Storage : 256GB – 2TB M.2 PCIe NVMe
Cost: AUD$2023.99 – $5,498.99
Pros:
Packs a lot of power, making it perfect for students in a creative field
Gorgeous design
Fantastic display
Build quality is top notch
Cons:
Ranges from quite expensive to ridiculously expensive
What about laptops for those on a tighter student budget?
1. Microsoft Surface Go 2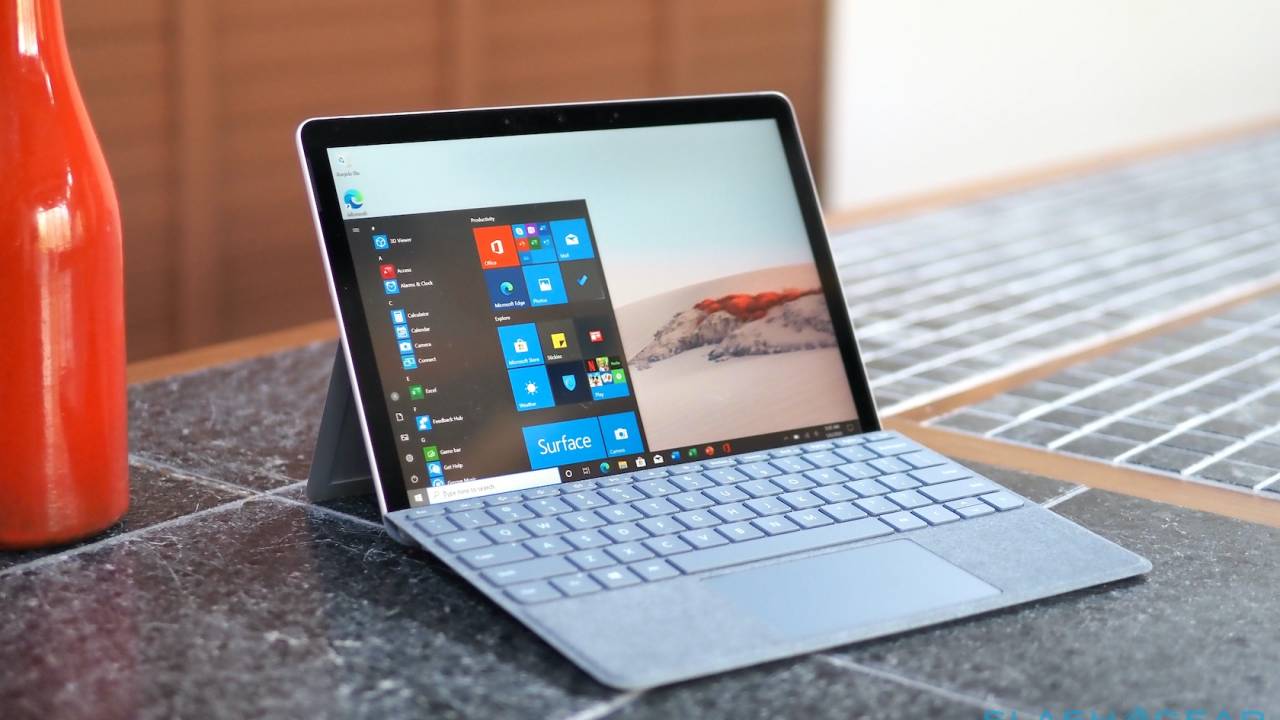 A lightweight 2-in-1 package that's perfect for those students who don't need anything special, the Microsoft Surface Go 2 is a great go-to budget option.
Specifications:
CPU: 8th Gen Intel Core m3 – Intel Pentium Gold Processor 4425Y
Graphics: Intel HD Graphics 615
RAM: 4GB – 8GB
Screen: 10.5" 1920 x 1280 (220 PPI) PixelSense Display
Storage: 64GB eMMC – 128GB SSD
Connectivity: IEEE 802.11a/b/g/n/ac/ax, Bluetooth 5.0, Qualcomm Snapdragon X16 LTE Modem
Cost: AUD$629 – $1,199
Pros:
Redefines portability
Incredibly versatile due to its 2-in-1 laptop/tablet design
Design and build quality is top notch
Cons:
No stylus
A little underpowered
2. Lenovo IdeaPad Duet Chromebook
If you want something that's cheap and does the job, and you don't care too much in terms of specs or fancy extras, the Lenovo IdeaPad Duet Chromebook is the perfect 2-in-1 laptop/tablet for you.
Specifications:
CPU: MediaTek P60T
Graphics: Mali-G72
RAM: 4GB
Screen: 10.1-inch FHD (1,920 x 1,200; touch) 240PPI
Storage: 128GB eMMC
Cost: AUD$399
Pros:
Cheap
Good battery life
Chrome OS works like a charm, especially compared to Windows 10
Cons:
Keyboard is a bit dodgy
Underpowered with somewhat low RAM and storage
Build quality could be better
3. HP Chromebook 14
If you want something a little bit more solid than a laptop/tablet combo that still has a lot to offer for its low price, check out the HP Chromebook 14.
Specifications:
CPU: AMD A4 – A6, Intel Celeron N3350 – N3450
Graphics: AMD Radeon R4 – R5, Intel HD Graphics 500
RAM: 4GB – 8GB
Screen: 14-inch diagonal HD (1366×768) SVA anti-glare – FHD (1920×1080) IPS BrightView
Storage: 16GB – 64GB eMMC
Cost: AUD$398
Pros:
Build quality is impressive
Chrome OS is lovely to use
Screen is crisp and easy on the eyes
Cons:
Battery life isn't the best
Don't expect cutting edge specs or a lot of storage