INTRODUCING SCAPE VICTORIA STREET

Welcome to your neighbourhood! Designed by students for students, Scape Victoria Street is opening February 2024 in the heart of Melbourne. With an all-inclusive food offering and insta-worthy green balconies, you're going to love your new home.

Book today for Semester 1!
Check it out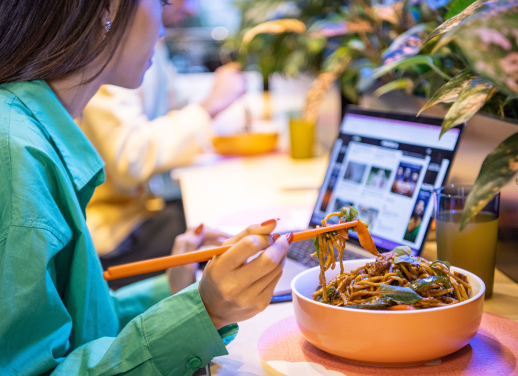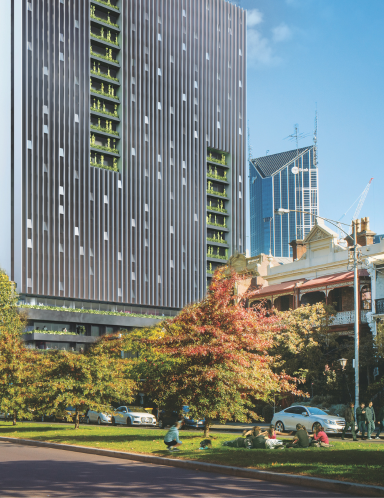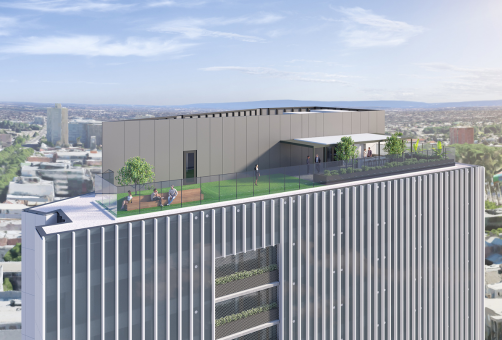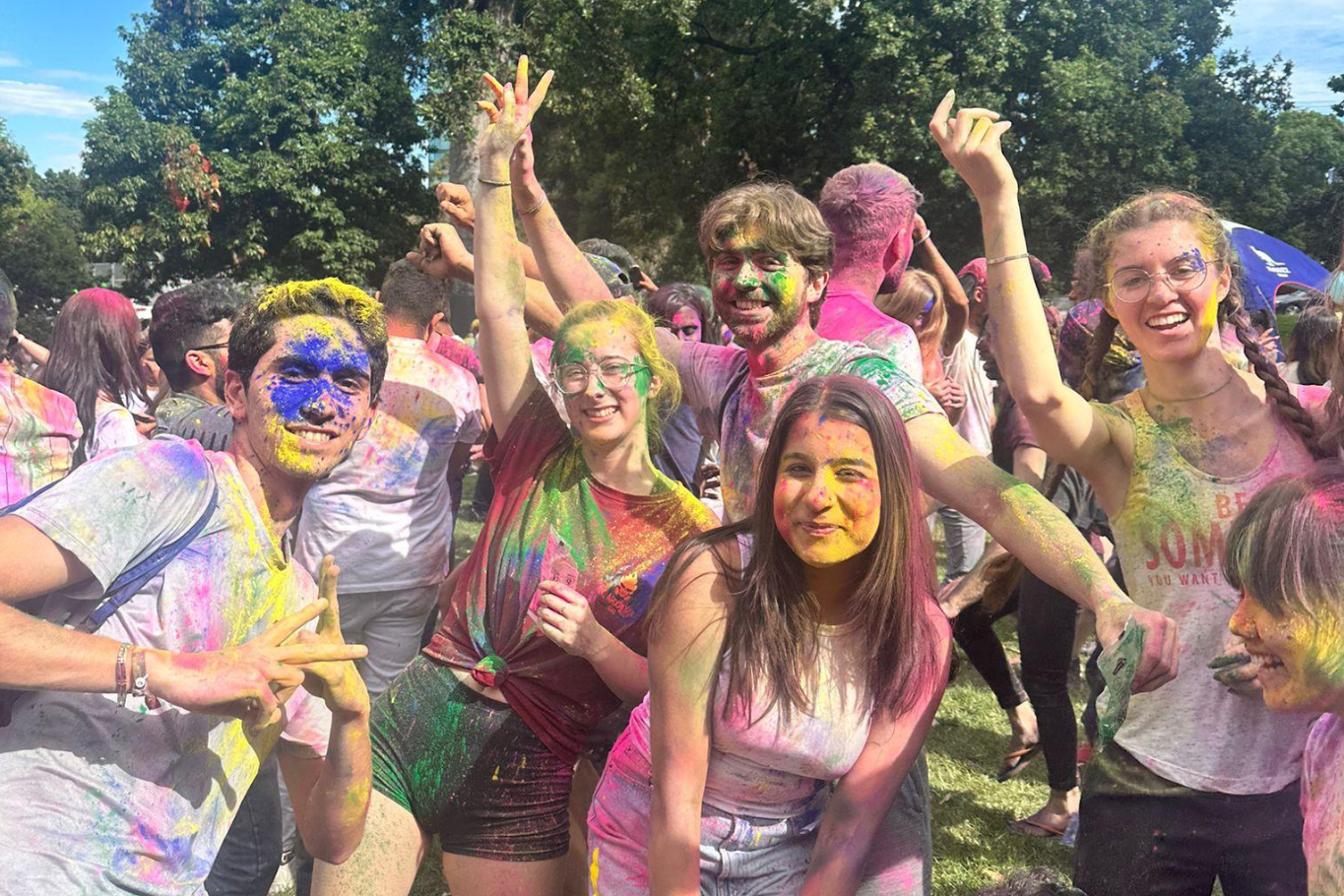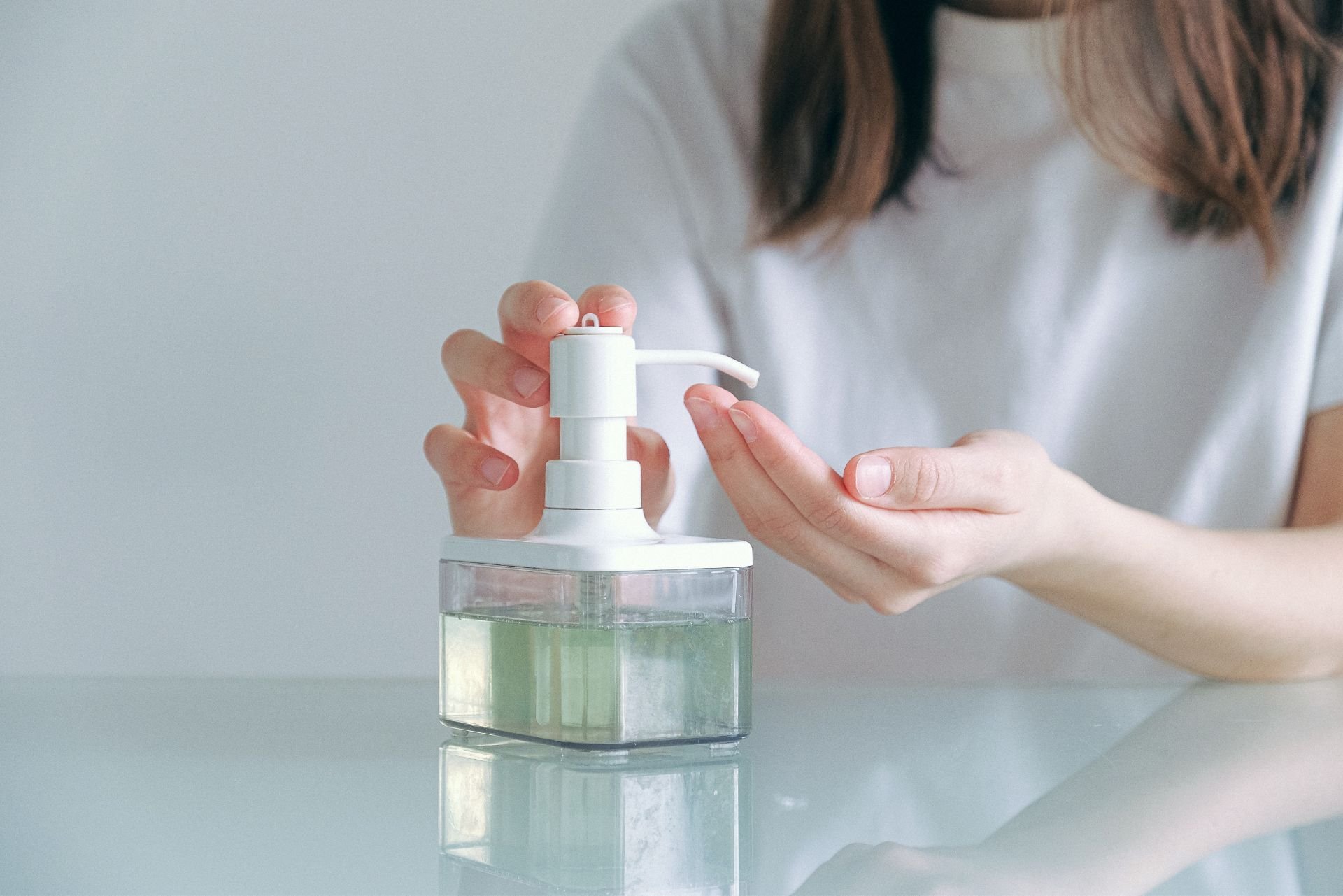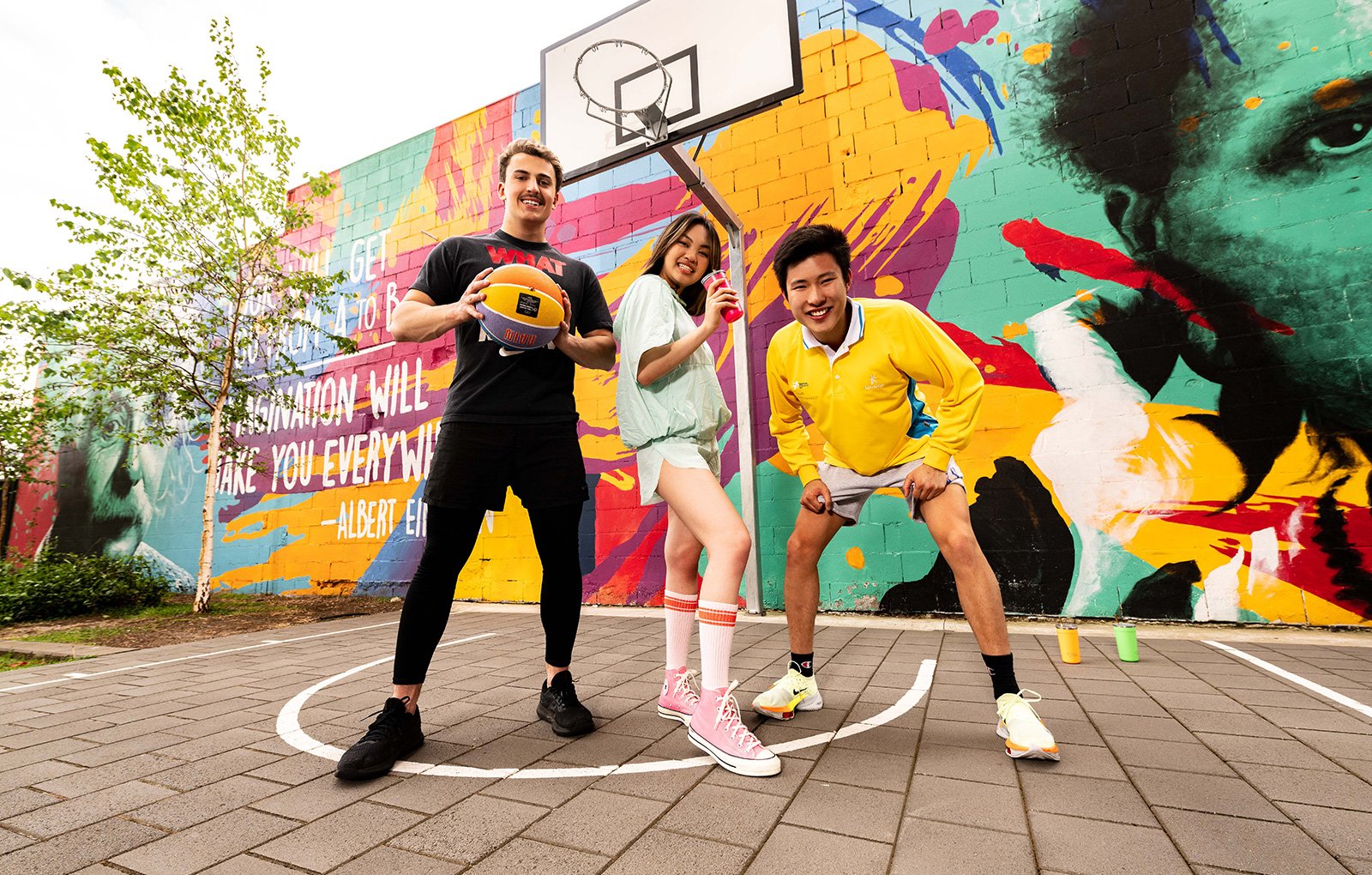 GEN Z WELLBEING INDEX
WELLBEING IS OUR PRIORITY
At Scape, student wellbeing is at the heart of everything we do. We surveyed 1900+ young Australians, and the results show, staying at Scape has a positive impact on their health and wellbeing.
Find out more
Scape Offers
Refer a friend and win!
Invite a mate to stay with us and you could both win the trip of a lifetime!
Learn more
Live
AT SCAPE
Scape buildings are based in central locations, near vibrant city centres and on the doorstep of major educational hubs.
Stay
AT SCAPE
Our intelligently designed spaces ensure every student, no matter their needs, feels safe, supported and inspired. Fully inclusive and fully furnished, it's a home away from home.
Unbeatable locations
Scape buildings are always in central locations and on the doorstep of educational hubs.
Healthier environment
Live better with private gyms open 24/7, healthy cooking classes and your own kitchen.
All-inclusive offering
No need to set up yet more accounts for utilities or Wi-Fi – it's all included in one weekly price.
Greener buildings
With events, initiatives and activities, we can work together to reduce our carbon footprint.
Play
AT SCAPE
You can live like a local in your new city, thanks to our program of events designed to help you make the most of your new neighbourhood.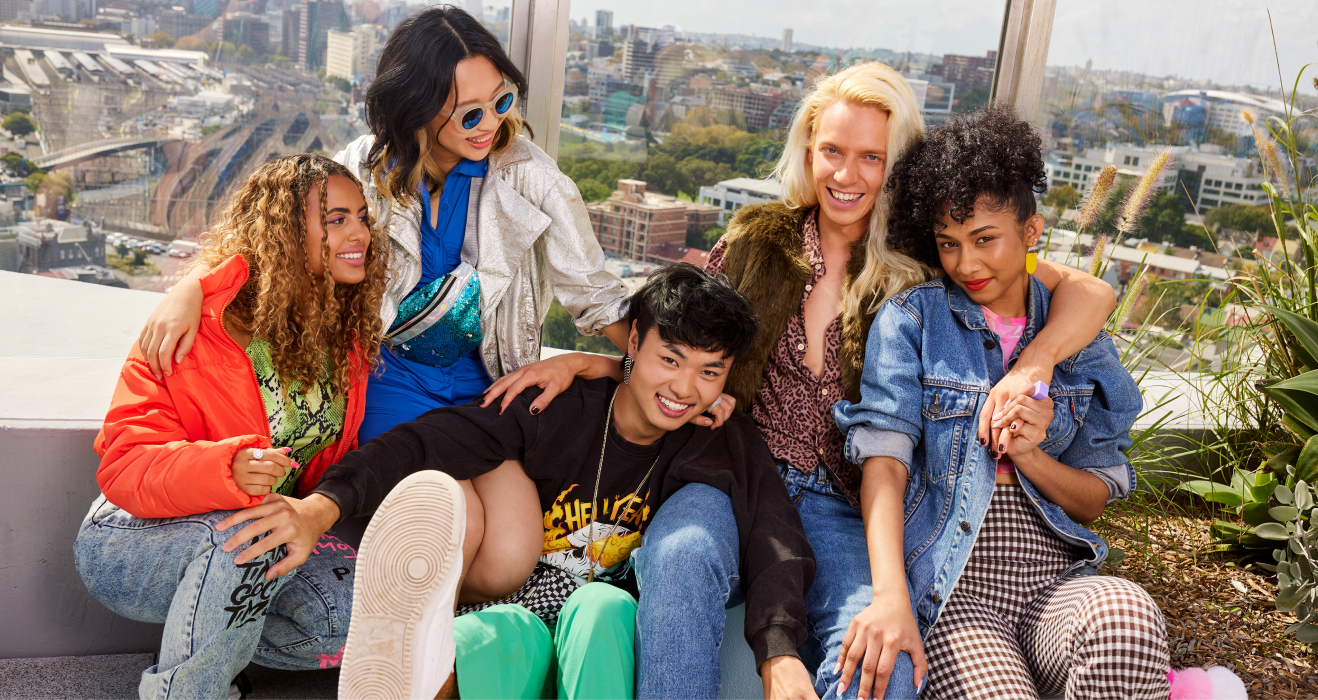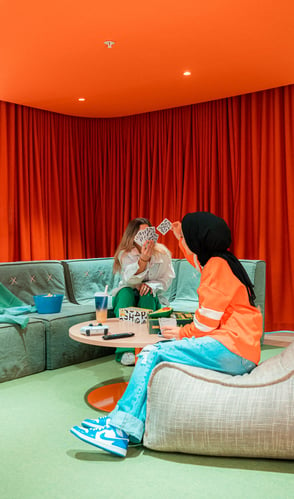 Cultural hub
Scape currently houses residents from 194 different nationalities. Residents have the opportunity to meet and mix with students from all around the world, creating life-long connections and friendships.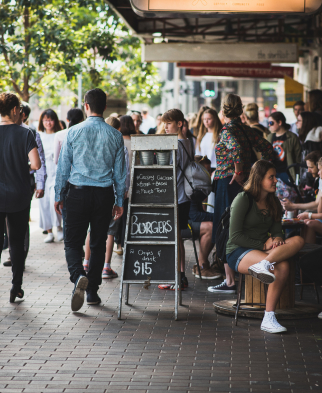 City guides
Scape properties are on the doorsteps of exciting, vibrant and cultural hubs of major cities. Each property provides a regularly-updated guide for what's in your new neighbourhood.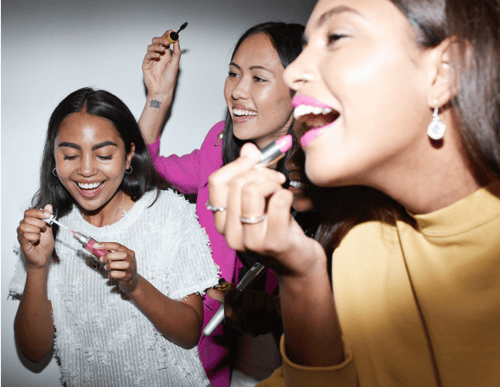 Events program
We know the importance of residents feeling part of an inclusive, diverse community, so we help them connect through an exciting events calendar.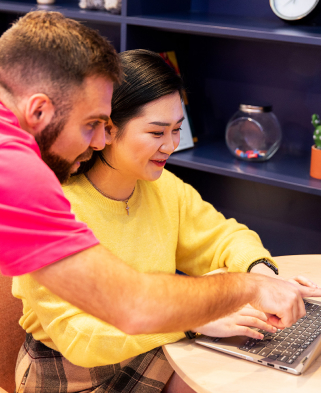 Workshops
We bring in experts from all fields to give our residents a full 360 on the things that matter, and for life after university, they'll broaden minds and open doors.
What our residents are saying
"My favourite Scape moment cannot be put into one specific event, but instead it is every day since I've been here. This is the place I call home. Home is where you feel comfortable and also knowing you have a support system. I am making memories here day by day and even if I could go back in time, I would choose Scape again in a heartbeat."
"Life at Scape is like living in a big family that brings me so much happiness. The best moment I've had was meditating with baby goats. I love meditating but I never imagined that one day I could do this with such cute goats. It was awesome! Life at Scape is full of surprises!"
"I definitely did not regret booking Scape as my accommodation throughout my stay in Australia. Amazing service, amazing staff, and lovely Scape mates. It has become my second home and I am thankful for that as my life in Aus was so much more enjoyable!"
"Most importantly, the staff at Scape has been a tremendous source of support and comfort to me when I encountered challenging circumstances brought about by Covid-19. My decision to choose Scape Swanston over all the other accommodations is the best decision I have made."
"I stayed at Scape Toowong during my semester abroad and I could not have found a more perfect place. Scape provides students with lots of services and a big plus is the gym and free shuttle bus."
"Our stay at Scape has been a wonderful experience. What a beautiful place to stay in the heart of the city. A big thank you to our chefs for the delicious food. Thanks to Biv, Paul, Muskaan, Sabrina, Prakrit and the team for making our stay such a memorable one. I would highly recommend Scape if you are looking at staying in Sydney.
"
Find your room
Where will you be calling home while you study? Where will be the base for your next adventures? Let's start now and find out.